Advantages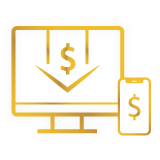 Commission fee is free for the first HK$10,000 of each selected stock contribution amount for online application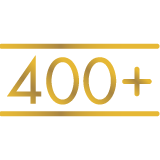 More than 400 stocks for selection*
PDF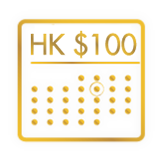 Installment as low as HK$100**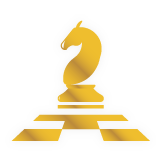 Adjustable amount / stock based on the market situation or investment strategies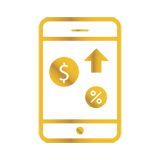 Simple and user-friendly platform show average purchase prices and dividend history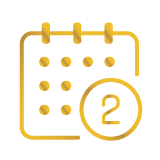 Client can select number of contributions per month, maximum twice a month
| | |
| --- | --- |
| * | Clients who choose ETFs need to verify the relevant risk. |
| ** | Minimum installment of HK$100 for each stock, with HK$100 or its multiple as each installment, no maximum installment restriction. |
Service Fees & Charges
Charges
Commission: Free^
Custody Fee: Free
Platform Fee: Free
| | |
| --- | --- |
| ^ | Terms and conditions apply. Commission fee is free for the first HK$10,000 of each selected stock contribution amount, followed by 0.0675%, no minimum charges. |
| | Clients are required to pay stamp duty, HKEX trading fee, SFC transaction levy, and CCASS stock settlement fee. |
Application Flow
1

2

3

4

Open CHIEF HK Stocks Account

ONLINE APPOINTMENT

Login to "Chief Trader" Mobile APP

Apply for Monthly HK Stock Investment Plan

Debit from the HK Stocks Account

Reminder: Please deposit the contribution amounts to the HK Stock account before the Monthly Purchase Date.
Monthly Purchase Date
The 5th trading date and the 15th trading date of each month
Last Purchase Date: 2022-11-21 Next 5th Trading Date: 2022-12-07 Next 15th Trading Date: 2022-12-21
Plan change or terminate service deadline:
Monthly Purchase Date 8:30 a.m.
Deadline for depositing contributions:
Monthly Purchase Date 9:00 a.m.
Monthly HK Stocks Investment Plan Executed Price and Statistics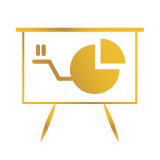 Learn More
Useful Information
Monthly HK Stocks Investment Operation Procedure
PDF
Electronic Direct Debit Authorization
(Provide Chinese Only)
PDF
MIP Market Review 2020
(Provide Chinese Only)
PDF
Frequently Asked Questions
Related Services
CHIEF provides diversified investment products and services to meet our clients' financial needs, enabling them to capture investment opportunity anytime, anywhere.